For some people, the idea of climbing up into the cab of an 18 wheeler and hitting the open road sounds like a dream come true. It's important to point out, however, that truck driver jobs aren't for everyone. It's a truly unique lifestyle and given the amount of training involved, potential employees should be well aware of what they're getting into prior to changing or starting a new career. If you've ever asked yourself whether being a truck driver would be the right fit, here are a few things to keep in mind.
It requires independence and self-discipline. Unlike sitting behind a desk in an office, truck driving jobs typically involve many hours of alone time. In order to stay on task and remain productive, a truck driver must be able to manage his or her own schedule and be comfortable working independently.
The schedule can fluctuate. Some truck driving jobs begin bright and early in the morning while others might require evening or overnight shifts. Before becoming a truck driver, you should evaluate how comfortable you are with working unconventional hours.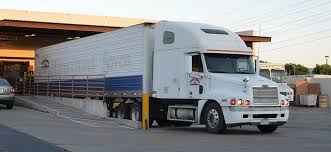 You may be away from home a lot. Some truck driver jobs may include regional or even cross-country routes, which mean you may be away from home for stretches of time. If you have a family, this is something important to consider prior to pursuing a truck driving career.
Different employers may structure pay differently. Not every trucking company pays its drivers the same way. Some pay by the hour, while others pay by the mile. There are also other types of compensation to consider, such as whether the company offers layover pay, which is compensation for the time spent waiting for a truck to be on or offloaded.
You may or may not be required to handle freight. Again, it depends on the company, but some truck driving jobs involve the entire process of on and offloading freight while others provide laborers to handle these tasks.
It comes with lots of unique perks. One of the biggest benefits of becoming an over-the-road truck driver is the opportunity it affords to see and experience other geographical areas. Most people don't get paid to travel, which is one of the things that makes truck driving jobs so unique and desirable.
It's always a new adventure. Another thing that makes truck driver jobs great is that because the schedule fluctuates so much, every day is a new and exciting adventure. Unlike coming into an office and sitting behind a cubicle day in and day out, a truck driver gets to experience something different every day.
Becoming a truck driver isn't for everyone. Before making such a serious commitment, it's important to consider all the pros and cons of what truck driving jobs are all about. The list above should provide a good starting point for deciding whether this career would be the right fit for you. Still have questions? Give Beacon Transport a call at (615) 471-5700 or apply here. We'd be glad to discuss your unique situation and help you make a more informed decision.