FREE DOWNLOAD: Best Podcasts for Truck Drivers
Nashville Truck Driving Jobs
Beacon Transport, LLC is a Nashville truckload carrier company founded in June 2000 by Stan Pritchett and David Burns. Their goal was to create a successful truckload company by utilizing their years of combined experience in the transportation industry.
It is the mission of Beacon Transport to develop and maintain a respectable, profitable reputation as a valuable truckload carrier. In order to achieve this goal, the company has built an office staff that is comprised of dedicated and experienced employees who provide the best customer service and dispatch services available.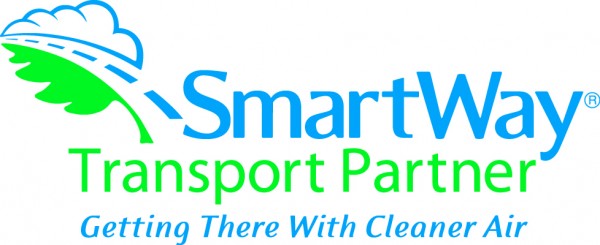 Beacon Transport has partnered with the EPA SmartWay® Program in order to continue and to improve our commitment to decrease emissions. We do this by investing in the latest technologies, such as, latest engine technology, electric APU's, diesel powered APU's, and diesel fired cab heaters to reduce idle.
SmartWay® is an EPA program that reduces transportation-related emissions by creating incentives to improve supply chain fuel efficiency.
[vc_posts_grid loop="size:4|order_by:date|order:DESC|post_type:post" grid_columns_count="4″ grid_layout="title|link_post,text|excerpt,link" grid_link_target="_self" grid_layout_mode="fitRows"]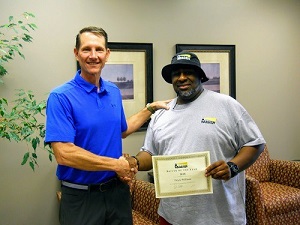 Doyle Williams
We are proud to announce our 2018 Driver of the Year.
Congratulations Doyle!
Driver of the Month – June 2019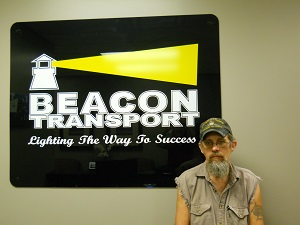 Russell Broeker
We are proud to introduce the Driver of the Month for June 2019, Mr. Russell Broeker. Russell has been employed with Beacon since April 2014. His CB handle is "Lonestar". He is originally from Maryland. Russell is married to Angela and has four children: Andrew, Cheyenne, Carrie and step daughter Lara Gambill. We appreciate the outstanding job Russell is doing for Beacon Transport.
Congratulations Russell!