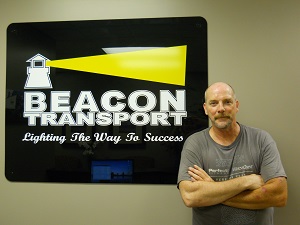 Driver of the Month – September 2018
Mark Cordes
We are proud to introduce the Driver of the Month for September 2018, Mr. Mark Cordes. Mark has been employed with Beacon since August 2017. He is originally from Canton, Ohio. Mark has one daughter: Ashley. He enjoys spending time with his family during his time off and seeing the countryside as a truck driver for Beacon. We appreciate the outstanding job Mark is doing for Beacon Transport.
Congratulations Mark!