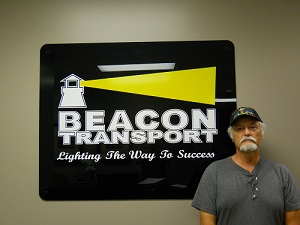 Driver of the Month – April 2019
Oscar Morelock
We are proud to introduce the Driver of the Month for April 2019, Mr. Oscar Morelock. Oscar has been employed with Beacon since November 2017. His CB handle is "Midnight Rider". He is originally from Atlanta, Georgia. Oscar has four children: Terry, Neil, Heather and Brian. He enjoys carpentry as a hobby. We appreciate the outstanding job Oscar is doing for Beacon Transport.
Congratulations Oscar!
!